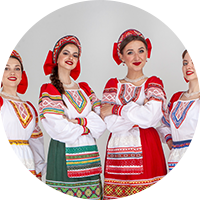 Optimal strength
6 members

Four vocalists (three gorgeous ladies and a handsome man)
Two musicians (bayan and balalaika)
May cost from:

25 000 roubles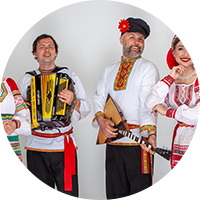 Full strength
12 members

Five vocalists (four gorgeous ladies and a handsome man)
Two musicians (bayan and balalaika)
Two ballet pairs
Bear dancer
May cost from:

35 000 roubles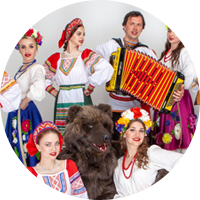 Ballet strength
17 members

Eight ballet pairs (Eight gorgeous ladies and a eight handsome men)
Three musicians (bayan, balalaika and a tambourine)
Bear dancer
May cost from:

45 000 roubles
What is the cost?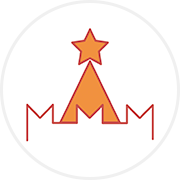 Event Location
We will come anywhere in Russia and worldwide to fulfill your event with lots of positive emotions. The cost is calculated depending on the distance from Moscow.
Event Duration
We have a large number of various programs for a few hours, and for the whole night. It is up to you how much we will perform. Our ensemble is ready to sing for you from dusk to dawn!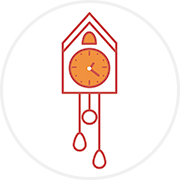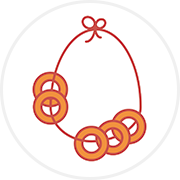 Event program
We will prepare for you an individual program depending on the type of event and your personal wishes. Our talented artists are able to sing and dance while entertaining the public so that no one will be left behind!
Number of Team Members
You have the opportunity to choose the composition and number of team members at the event. This may be a small band with soloists or a team consisting of singers, dancers, instrumentalists and even a bear-dancer.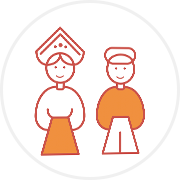 Order artists online
:
Is there a reason to order our ensemble for a holiday or any other event? It is not necessary to call or come to our office, write to our musicians, they are always online.