Russian lifestyle – is a team of young, joyful and devoted to their profession musicians, vocalists and dancers! We all are related to a legendary "Beryozka" in some way, the oldest and most famous ensemble of Russian folk dance. We are spending all our art potential and life force for endless development: search for new line of characters, increase of repertoire and more and more characters!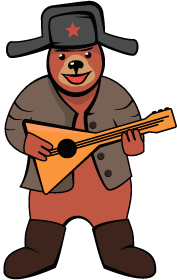 Russian folk costumes – is a worthy décor for touching songs
No doubt our band attract our guests' attention not only with songs and dancing, but besides – with traditional costumes. The ladies are dressed in sarafans to toes, kokoshniks decorated with traditional Russian patterns. The young boys are also worth it! They are ruddy, strong-voiced, worn in kosovorotkas (Russian national shirts) and caps! Costumes of the band are really picturesque – they are made following the example of original folk costumes, keep their brightness and create necessary atmosphere.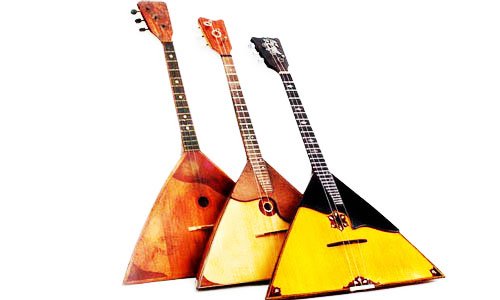 What holidays do our beautiful musicians come to?
The list of our performances is so great that allows you to choose songs from the repertoire for absolutely any occasion. So you can order the band "Russian lifestyle" to any event. That may be a wedding and it will be us who will meet the couple with ceremonial songs, chants with a bride and teasing your guests with chastushkas (two-line or four-line folk verse on topical or lyrical theme sung with or without accompaniment). You might desire order the band for a jubilee? Then we will with pleasure perform our hero's of the day favourite songs from his childhood, which his mother used to sing to him, which were performed during family feasts, which played from radio receivers and ancient vinyl discs… No matter what kind of holiday it will be – day of the city, Victory Day and other principle dates, you may be always sure: we will find what to sing about. An individual approach to each performance is one of our main rules.
Participation formats in the events:
1. Full music band (12 participants)
Five vocalists (four marvelous ladies and one handsome gentleman);
Two musicians (bayan and balalaika)
Two ballet pairs
Bear-dancer!!!
2. Middle band (6 participants):
Four vocalists (three marvelous ladies and one handsome gentleman);
Two musicians (bayan and balalaika)
3. Small band (3-4 participants):
Two or three marvelous ladies (vocal);
One or two musicians (bayan and balalaika)
4. Full ballet band (17 participants):
Eight ballet pairs (eight marvelous ladies and eight handsome gentlemen);
One bear-dancer!!!
We do hope that managed not to leave you indifferent. Our beautiful ladies are already making their hairstyles with stripes and plaits, and gentlemen are tuning their sonorous strings of balalaikas and belting themselves – we are ready to show ourselves and make you happy! See you soon our wonderful ladies and gentlemen!
Order artists online
:
Is there a reason to order our ensemble for a holiday or any other event? It is not necessary to call or come to our office, write to our musicians, they are always online.